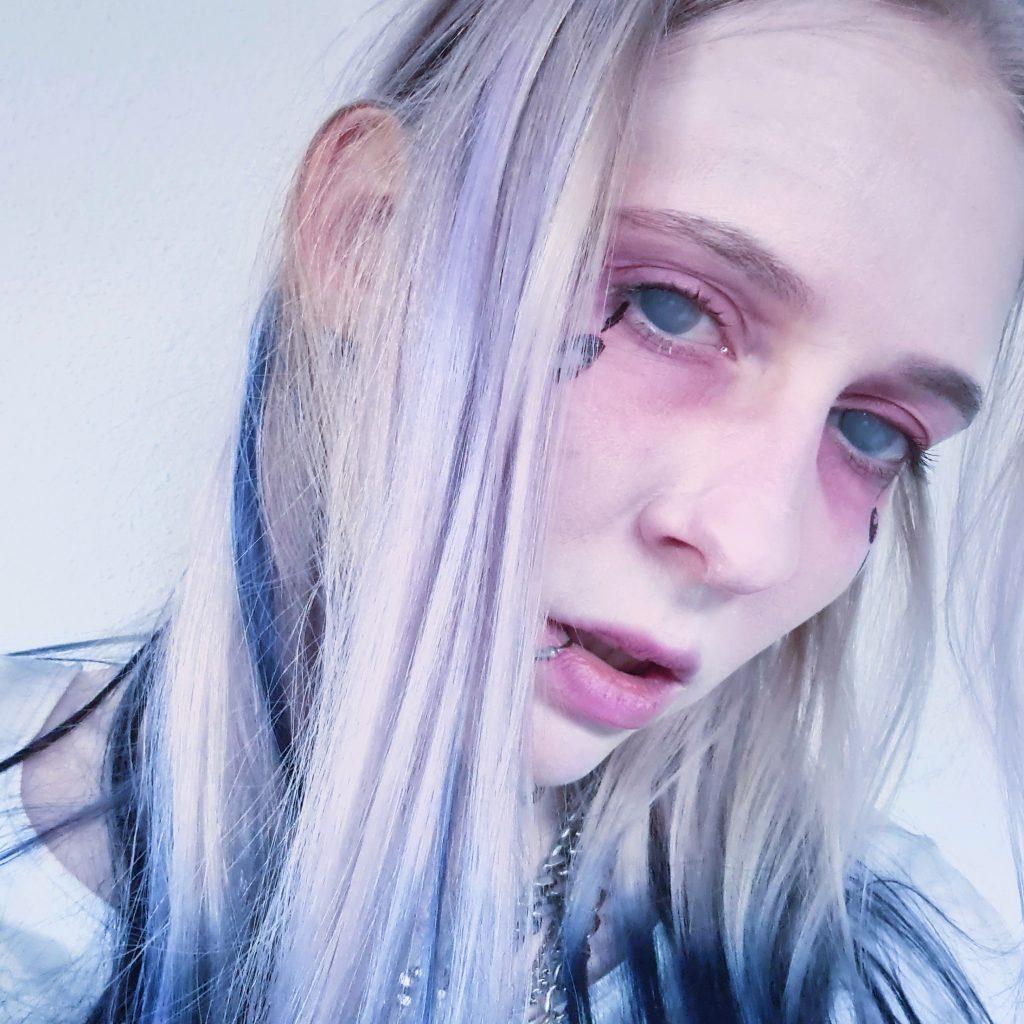 Esoteric Echo is 24 year old singer-songwriter. She grew up in Groningen, the Netherlands. When she was 19 she started producing drum 'n bass music. After a year she decided she couldn't put her heart into drum 'n bass music so she learned how to play the guitar and sing. Writing lyrics is the thing she's best at. Her lyrics are about her personal problems but also about what she thinks is wrong with the society we live in. She disliked capitalism and rules. Even though she's not really tied to one genre, she mostly combines hip-hop/trap and rock, to write her songs. She often ends her songs with a climax that lives up to the expectations you get from listening to her songs. On December 18th she released her first single called 'Grey'. "This song is about me being scared of losing our freedom."
---
Q: Tell us about your new single.
"SOTM" is about what's happening with humans living in the modern world. The first part is about how we became zombies because we're spending so much time looking at our screens. Also it's about big companies selling our data and we're basically just fine with that.
The second part is about how we've got to be stuck in a routine in order to work for a minimum wage.
The last part is about indoctrination and the lies we keep getting fed to make sure the rich stay rich and powerful.
Q: Do you have any other plans relating to this release? A video?
A friend of mine is editing a videoclip for me but there were some complications so it's going to take longer then expected. But I think it's going to turn out really awesome. If you want to see a preview you could watch my canvas on Spotify.
Q: Do you write and release or do you plan each release? Any plans for an EP or album?
Because I'm not writing music for a very long time, I think it's going to take a while to write and release an album. I am thinking about writing an EP though. The theme of this EP is how I like to live in a fantasy world. That's also why I like to paint fantasy flowers, animals and landscapes.
Q: Are you currently working on any projects we should look out for?
Later this year I'm going to release a song called 'Circus'. This song is more electronic and almost without real instruments. Circus is about feeling like a freak. Also it's about realizing you could never go back to being a kid and not having to worry about everything a grown-up has to.
---
[qcopd-directory mode="one" style="simple" list_id="2638″]
---