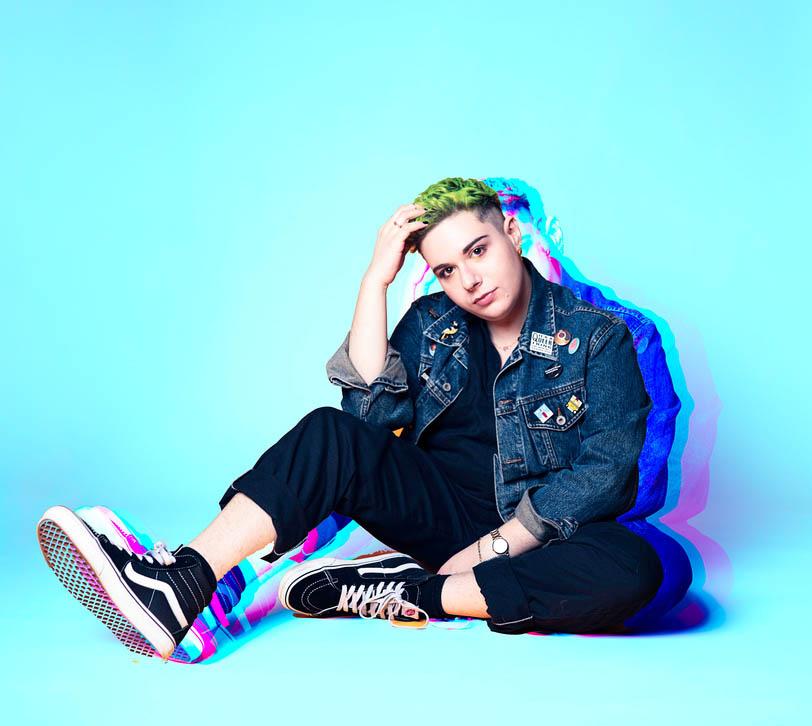 Mel is a captivating, non-binary, story-telling singer-songwriter and producer who fuses soulful vibes with folksy acoustic pop to create honest and emotional music that pulls listeners in.
An active performer, Mel frequents Berklee's Red Room and has performed in over 100 shows including The Burren, Hard Rock Café, Berklee Cafe, Middle East, Berkshire Pride and many more.
Mel was awarded the 2021 Performance Division Voice Award by the Berklee College of Music Voice Department. Mel was also granted second place in the Berklee's Songs for Social Change content for debut single, "In Between", a raw and heartfelt take on growing up non-binary. The song is also on the ballot of the 64th annual Grammy Awards for Song of the Year.
Currently, Mel is a scholarship student and senior at Berklee College of Music majoring in songwriting and music production and engineering. Mel is also the Vice President of the Berklee Songwriters Club.
Q: Tell us about your new single,
Mel Fine's quarantine-crush confession, "Alone Together", is the vibe-driven, guilty pleasure track many can relate to. With its infectious melody, honest storytelling, and masterfully positioned melodic hooks, the song brings new meaning to being alone together.
The song demonstrates crafted layering of sweet melodic harmonies, falsetto runs, and perfectly placed background vocals. It brilliantly cascades through the emotions reverberating from one coast to another, on a love which won't fade despite the great distance between them.
Q: Do you have any other plans relating to this release? A video?
Live shows in the coming months.
Q: Do you write and release or do you plan each release? Any plans for an EP or album?
I am working on my third single which will be released early summer
Q: Are you currently working on any projects we should look out for?I am focused on my college major.Playlist: