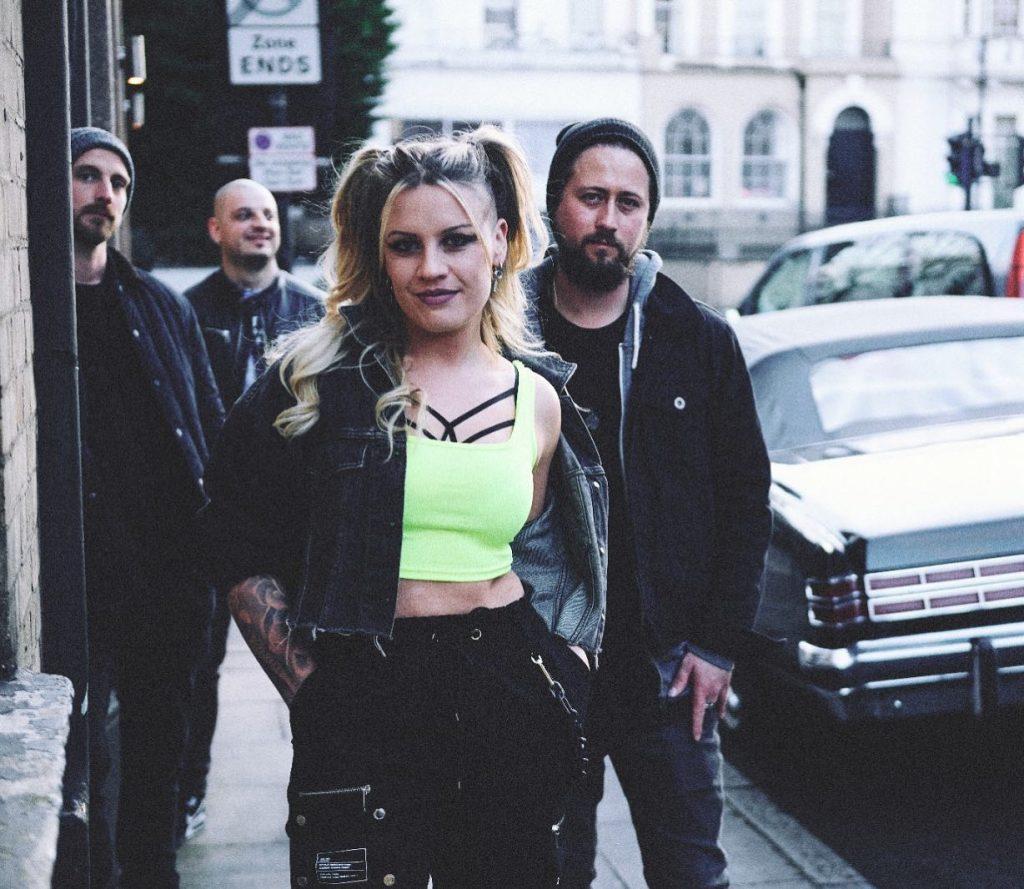 Borderline Toxic are a new heavy alt-rock band based in London fronted by Scottish-born, Kerry Glass.
The band draw on their rock and funk influences to encapsulate a groove-filled, hard-hitting sound. We introduced ourselves onto the scene with a rock cover of Eve ft Gwen Stefani 'Let Me Blow Ya Mind' shot in an abandoned theme park in Bali last year and followed up with our first single 'Mr Obsanity'
Their debut single "Mr Obsanity" was released in October 2021, a track with a weighty-riff that slaps you round the face in just a matter of bars as they swipe hard at powerful figures who swing around casual misogyny and bigotry.
Their second single 'Breakdown' has recently been released.
Q: Tell us about your new single
Written in Norway and in London, 'Breakdown' follows a funky, rhythmic riff that transcends into all out madness in the outro. This single was accompanied by a full video shot in NYC.
Q: Do you have any other plans relating to this release? A video?
Yep, a full video shot in NYC and animated has been released and is available on Youtube.
Q: Do you write and release or do you plan each release? Any plans for an EP or album?
Emmm a bit of both. We are a new band with a lot of lockdown content so we are planning releases now from pre-written material but our sound is developing so we are going to get the head down and write more over summer.
Q: Are you currently working on any projects we should look out for?
We are due to release our third single 'I'm Sexy' a shameless self-love song. The video is being filmed now and involves vogue dancers, fire breathers and dancing chavs!
[qcopd-directory mode="one" style="simple" list_id="2523″]